Professional Services,
Professional Solutions
Window cleaning is our specialty and profession. We clean thousands of windows each year across many different communities and subdivisions in Carmel, Fishers, Westfield, Zionsville, and Geist, including some that are probably in your neighborhood! But in addition to window cleaning, we also offer many other home cleaning services. Whether you'd like regular cleaning or just need a helping hand to tackle pesky dirt, we'd love to speak with you — and, if you're interested, offer you a free estimate.
Some of our services include:
Gutter cleaning and gutter guard installation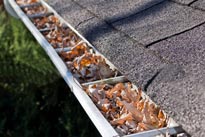 Don't wait until your gutters overflow to call us. Typically most customers contact us in spring and early to mid autumn to clean their gutters.
Wood blind cleaning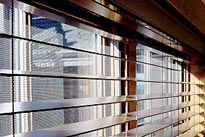 Wood blinds attract huge amounts of dust and dirt, causing serious allergies for you and your family. We use a special three-step process to clean, rinse and preserve your wood blinds.
Light fixture cleaning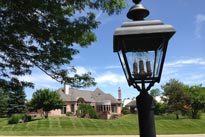 Bugs and cobwebs love to get stuck in standalone light poles, driveway lamps and light fixtures attached to your home. These are often exceptionally dirty, but we know how them so thoroughly they'll look brand new!
Screen cleaning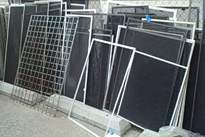 One of our most popular add-on services: cleaning screens removes dust, dirt, hair and pollen — and freshens the air inside your home!
Awnings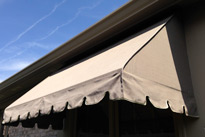 Brush, scrape, wipe, dry: we'll do whatever it takes to make your awnings look spectacular.
Interior glass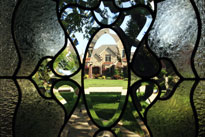 Whether interior sliding doors, paneled windows or stained glass, we'll make your glass look crystal clear.
Skylight cleaning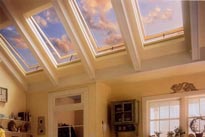 Skylights are a beautiful part of many homes, but they're often situated at difficult angles. We have the ladders, poles and expertise to clean them properly.
Ceiling fan cleaning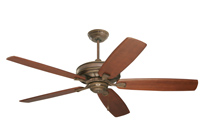 High ceiling fans out of reach? No problem for our ladders!
Chandelier cleaning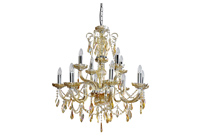 Chandeliers produce lovely light – and attract lots of attention. We'll make sure yours are sparkling!
Greenhouse cleaning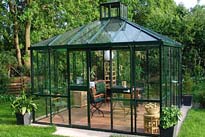 Ensure your plants are receiving all the sunlight possible!
Mirror cleaning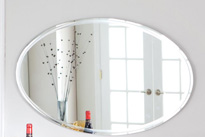 Does your home have lots of mirrors? We'll use our custom brushes, squeegees and cleaning solution to make them look brand new.
Construction cleanup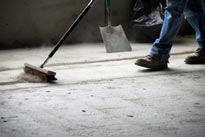 Buying a new home? Contact us for thorough post-construction cleanup.
Interior window cleaning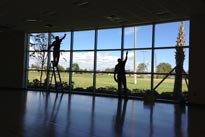 We'll clean your interior windows, getting rid of dust, dirt, pollen, bug spots, fingerprints, and practically anything else that roams around your home.
Exterior window cleaning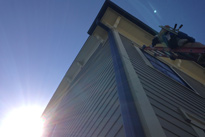 Our specialty for nearly two decades. Whether you have Pellas, double-hung, true divided light or regular casement windows, we're pros at cleaning them.
---
If there are other home or commercial cleaning services you're interested in, please feel free to contact ClearView. We'd be happy to discuss the services needed. If we can't perform them for you, we'll try to recommend someone who can.
---